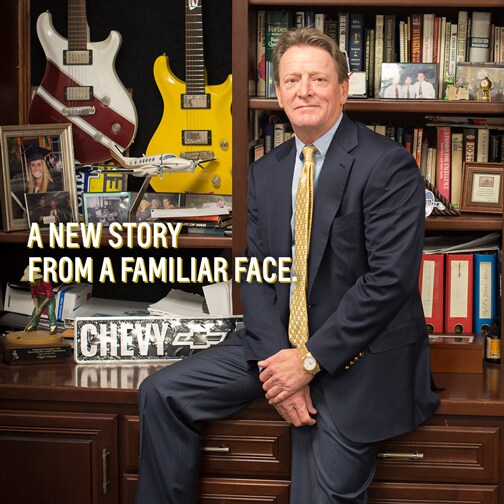 Country Chevrolet Mission Statement
Every visitor to Country Chevrolet will be treated as an honored guest in our home. 
It is our mission to provide each guest with a sales/service experience so positive and delightful that they will feel compelled to recommend us to their family and friends
Everyday-Everytime-Without Fail-No Exceptions. 
WHY BUY FROM COUNTRY CHEVROLET
Country Chevrolet has operated in Warrenton since 1997 and one of the six locations in the Country Chevrolet Family of Dealerships, has earned a reputation for its customer service-oriented philosophy. The man behind Country Chevrolet, Andy Budd, is known in his community for using transparent business practices as well as demonstrating acts of local and national generosity.      
"It's really easy to do business at Country Chevrolet," said Budd. "There's not a lot of back and forth negotiating. We're very upfront on pricing and explain financing options in a relatively simple way. It's a unique customer experience."  
Our facilities are built with your comfort and experience in mind. Upon entering you may notice that our desks are clean and the building is neat. Our staff will greet you with a smile and quickly ask how they can help. If you are getting your vehicle serviced, in our lounge you will find a large sofa as well as vending machines, free coffee, reading materials, and a big screen television so you are comfortable while waiting.
WE HAVE WHAT YOU WANT
It can be hard to decide exactly what you are looking for when buying a new vehicle, especially when there are so many choices available. When you figure out the model you want; Chevrolet then provides a wide range of trim packages. Andy Budd, owner of Country Chevrolet, realized this and thought about what goes into a purchase to see where Country Chevrolet could help simplify the process. Andy realized they could start with making sure the store had the best inventory to choose. He developed software to help make sure they were ordering the right vehicles at the right time. "It's hard enough to get a customer into the store," Budd says. "Once we do, let's have what they want." This software was shown to help so much it is now being used by over 100 other Chevrolet dealers! This is just one more way that Country Chevrolet is making sure you have the best experience when buying your vehicle. 
HISTORY OF GIVING BACK
From sending box trucks of relief supplies to New York immediately following 9/11 to donating a bus and $25,000 to the Fauquier Boys and Girls club, Budd and his dealership staff and customers regularly donate time, funds and material to people and organizations in need. In 2010, he was named Citizen of the Year in Fauquier County for the consistency of his good works. 
Most recently, Country Chevrolet and its staff and customers have shown support for breast cancer research by sponsoring local fundraising events like the Susan G. Komen Ride for the Cure ®. Now, as part of Chevrolet's national fundraising initiative, the dealership is collaborating with the American Cancer Society and customers in the month of October to support the Making Strides Against Breast Cancer ® program.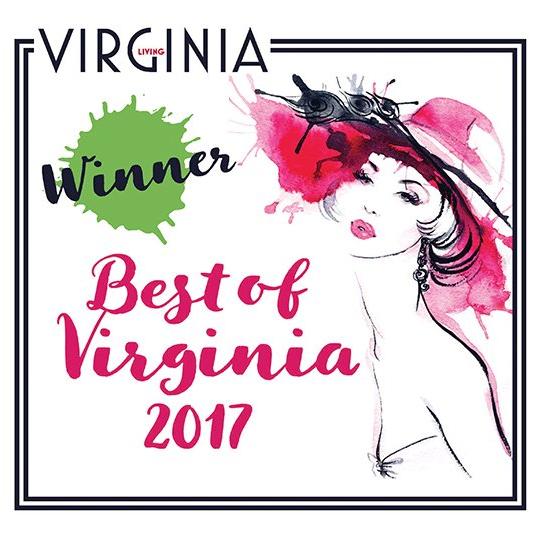 AWARDS / ACKNOWLEDGEMENTS 

Our staff is eager to help you find the perfect vehicle. We will answer any of your questions, encourage you to test the vehicle for yourself, and if you're not ready to buy that's okay! We will provide you with information about the vehicle of interest so you can make an informed decision in the future.
You don't have to take our word for it though. Recent shoppers have said:
"The recent issue I had was fixed and addressed promptly. This is exactly why I choose Country Chevrolet, the customer service is outstanding! I have a friend that recently purchased a Honda and was complaining about the customer service. I told her next time go to a Chevrolet dealer because it doesn't get any better than you guys." 
"Greg Freeman is by far the best car salesman I've ever dealt with. He made the buying process simple and pain free. Adam was equally as great and made the deal happen. I'd highly recommend to buy your vehicle from here. Other dealerships I've been to before locally have terrible customer service practice and I do not ever want to deal with that. My wife loves her Traverse LTZ and I love the deal I got that fits our wants and needs. Definitely coming back!!" 
 "The salesperson asked me what I had done as far as looking for a new vehicle.He gave me undivided attention and did not speak with anyone else or use the telephone to talk with anyone else while I was interacting with him....He made me feel that I could trust him. He appeared to genuinely care that I was comfortable with the vehicle and that it would meet my needs and wants. He appeared to be happy to be helping me pick out a vehicle that would meet my needs and wants. The salesperson invited me to take the vehicle for a test drive."
 "Absolutely love my new Suburban from Country Chevrolet! Had the best experience from sales to finance. I will recommend Ben, Ashley and the whole team at Country to all my friends and relatives. Truly a professional group of people who make buying a car pleasurable. It is also amazing at how much this company gives back to the community in which it does most of its business. Not only do they sponsor many local sports teams they also donate cars to all 3 area high schools to give away at their after prom parties!! Can't thank all of you enough for everything you did to make my car buying process painless and easy." 
"I have been going to Country Chevrolet for over 10 years. I have purchased several vehicles and used Country Chevrolet's Service Department for most of servicing. There was a short amount of time that I didn?t use them because I was upset with one of the salesmen but when I bought my Cruz, the salesman was no longer there so I came back to them.  Every time I have servicing done or even have questions, the service department is always very helpful. They take good care of my car and are very efficient in getting it done. The wait time is usually no longer than an hour unless I have them doing more than normal, which is what I expect. Over the years, I have been to different auto businesses but Country Chevrolet has earned my respect and trust which is not easy to do. I recommend the dealership to friends, family, and co-workers because I feel they are the best."