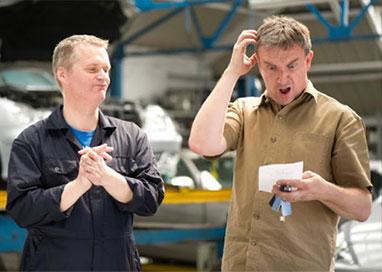 Most of us know the feeling. Your car is no longer under factory warranty and you hear or feel something unusual in your car. The first thought that races through your head is your bank account balance going down. The second is finding a reputable repair shop and how long you'll be without a car.
So you find a repair shop nearby and you take it in. Mixed in with the feeling of relief is the fear of being taken advantage of. "Yeah, your car needed a special hose that is only made in the top of the Himalayas by specially trained yak farmers. So although it looks like your typical $10 hose, it actually costs $500. But because I like you, I'm going to give it to you at cost for just $300." Yeah, you know what I'm talking about. Another thing you noticed is all the new fancy computers that the mechanic now uses. In fact, the shops don't look like the auto repair shops you remember. It looks more like a Best Buy Geek Squad counter with lights and displays everywhere.
In either case, the thought that keeps going through your mind is - If only my car was still under warranty.